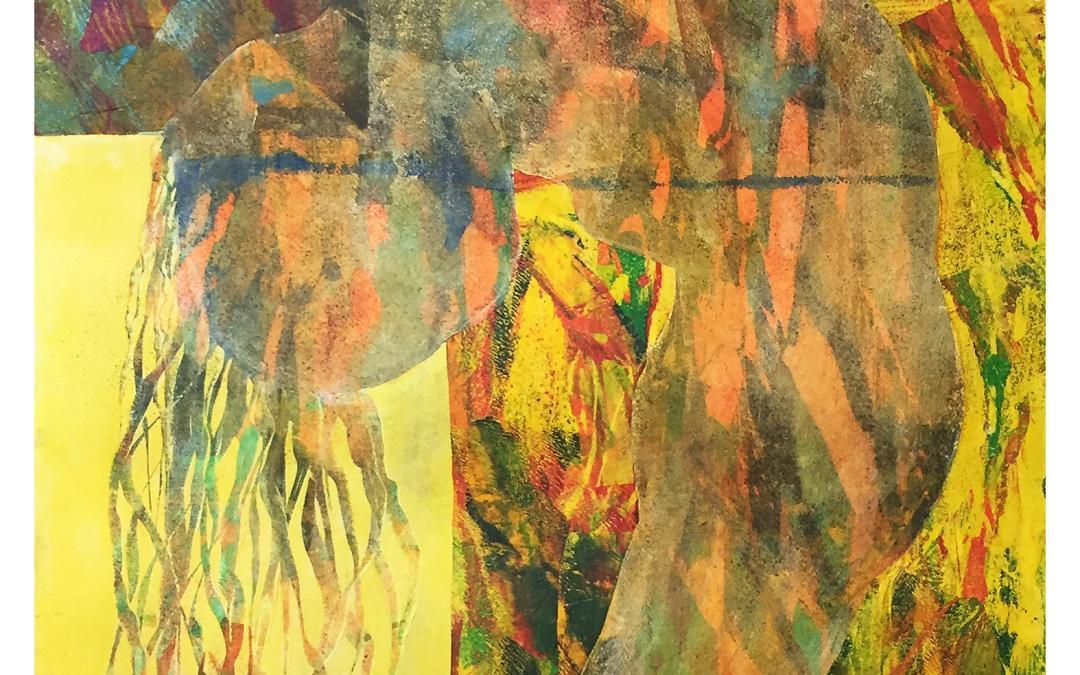 'The Bathing' A76cm x 56cm paint and monoprinted collage on quality handmade art paper. Use of monoprinted tissue paper collage to merge into the paper.
read more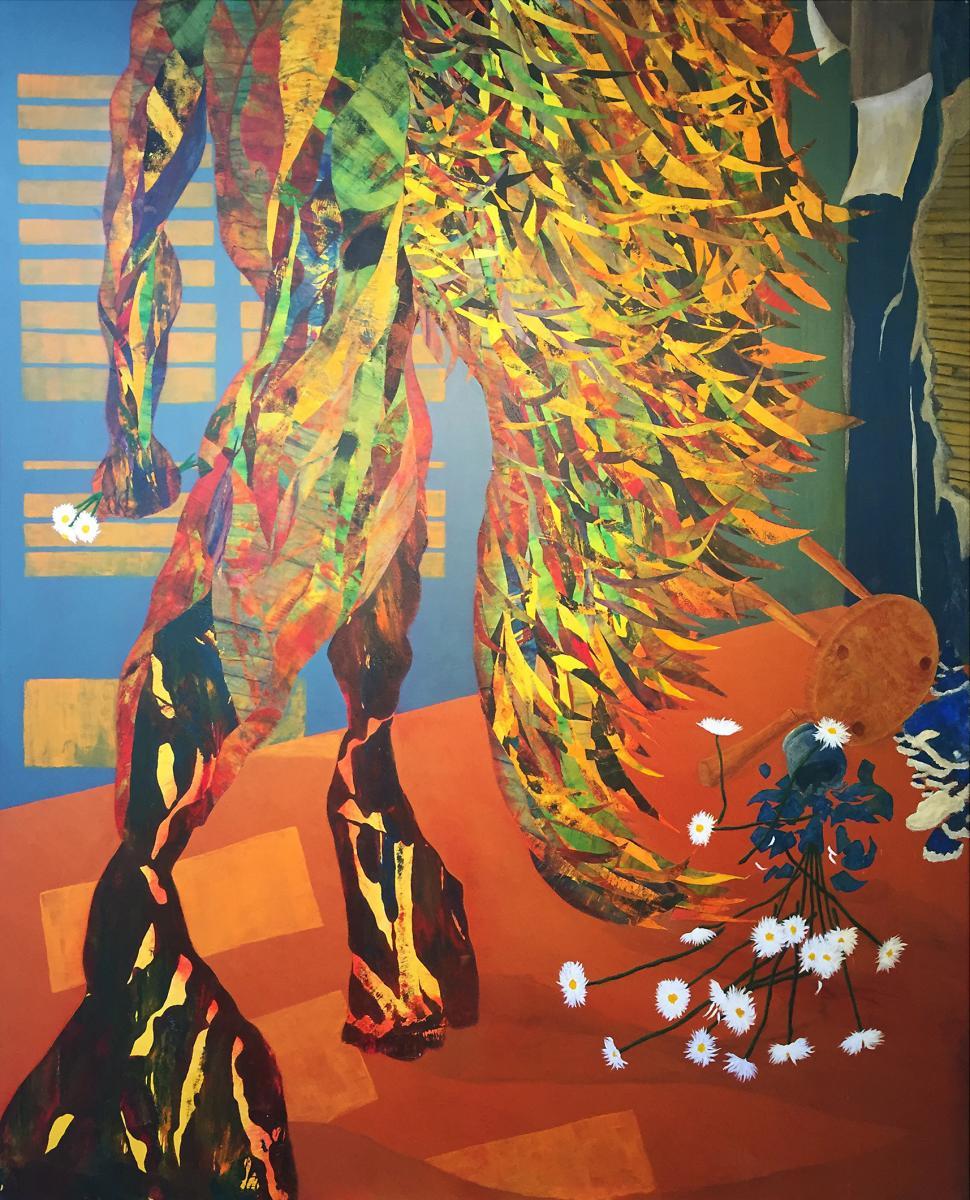 'Spring UK 2020 Angel Stance' 150cm x 125cm monoprint collage and acrylic paint on canvas
Subscribe for Information
It's really simple, I create images, using whatever suits the work. In the end it all comes down to there being something there that wasn't there before.