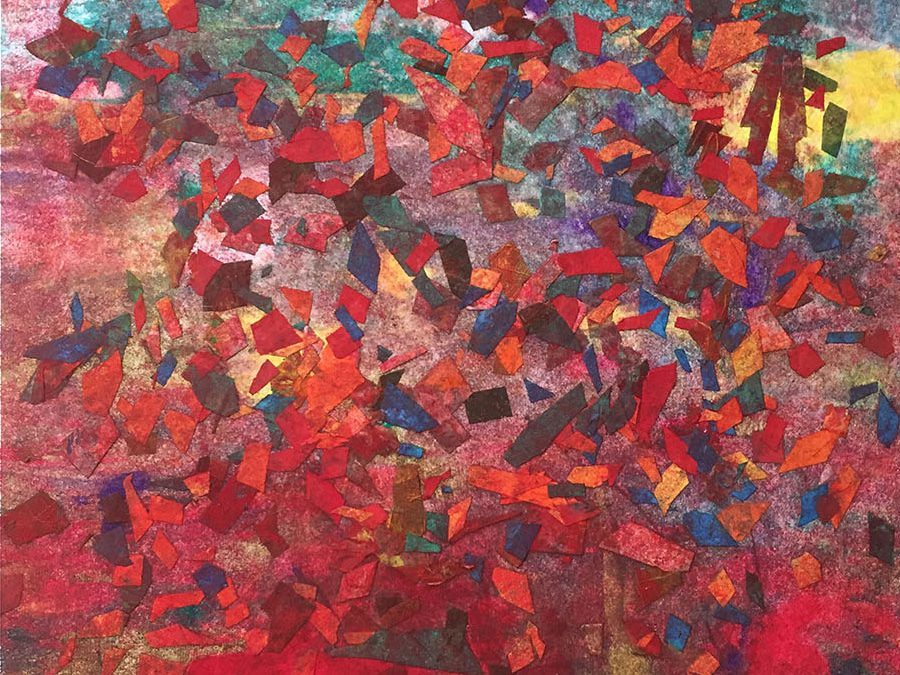 'Flock 1' A small piece 27cm x 40cm, but framed with a wide border 62cm x 74cm. Multi media acrylic monoprint with mono printed collage. Part of a series of pieces completed under the heading "Flock and Shoal".
read more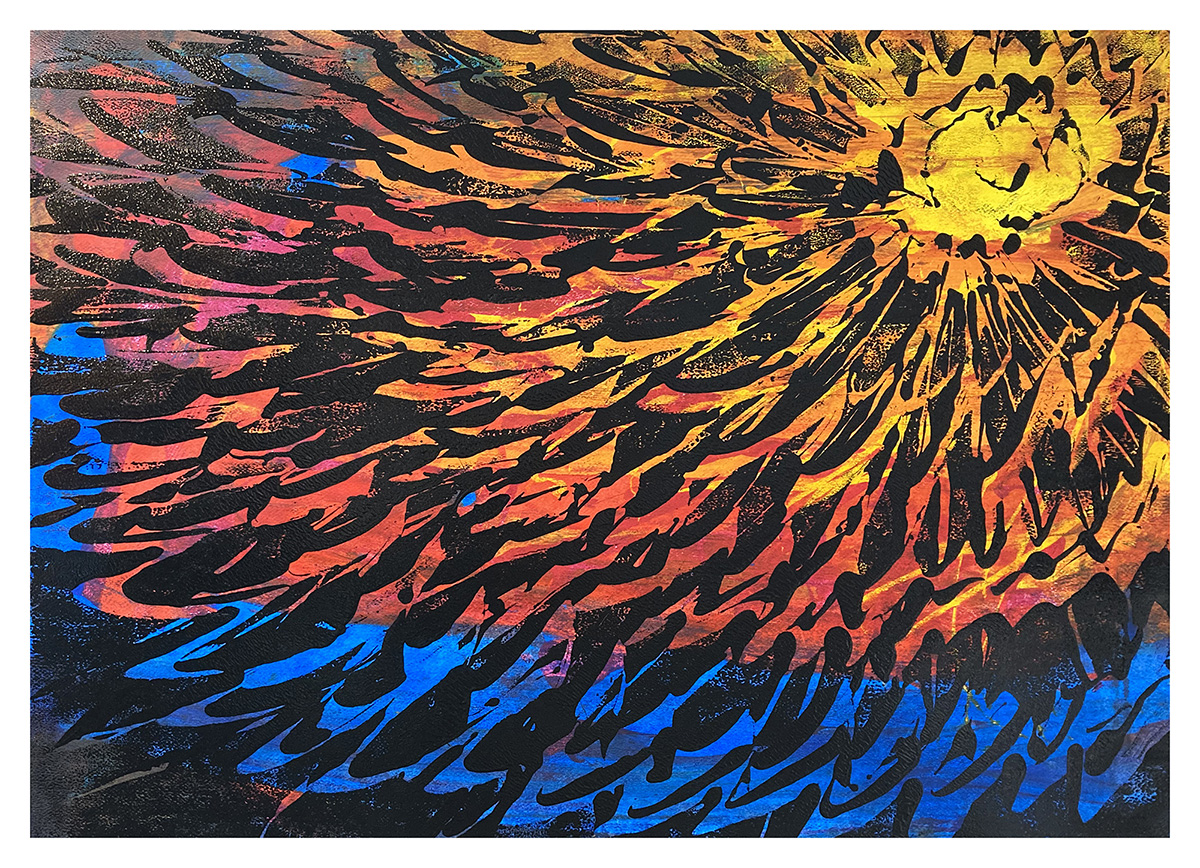 December UK 2020 mp1. Multi-layer monoprint on paper 84cm x 60cm
Subscribe for Information
It's really simple, I create images, using whatever suits the work. In the end it all comes down to there being something there that wasn't there before.