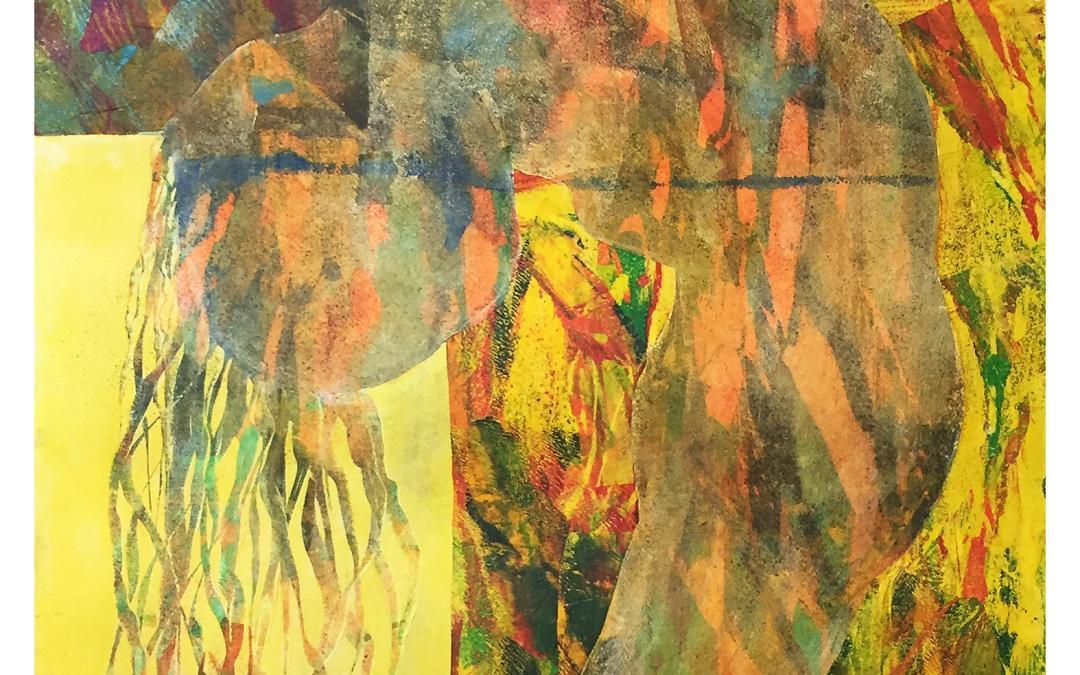 'Anguished' 'A76cm x 56cm paint and monoprinted collage on quality handmade art paper. Use of monoprinted tissue paper collage to merge into the paper.
read more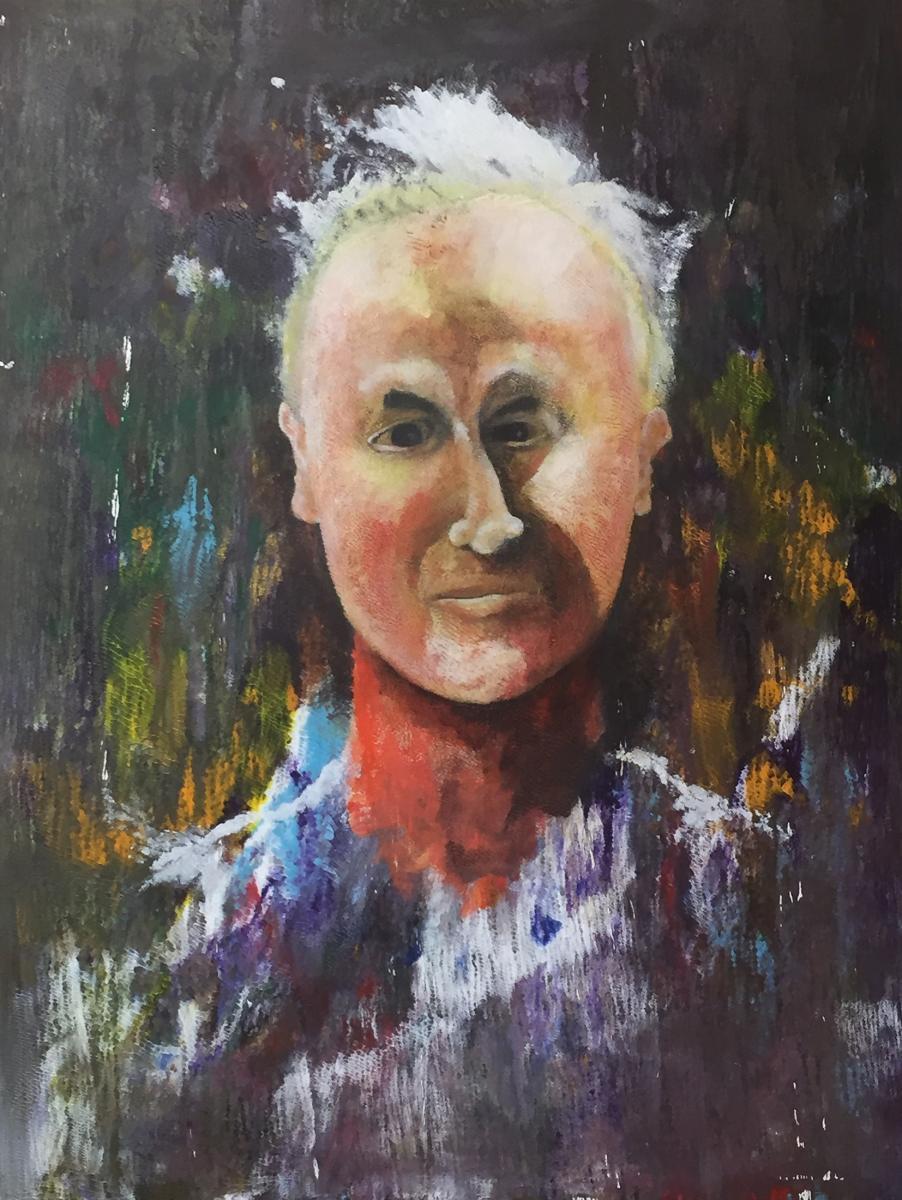 Self Portrait with light emphasising broken nose. Acrylic on handmade paper. 75cm x 50cm
Subscribe for Information
It's really simple, I create images, using whatever suits the work. In the end it all comes down to there being something there that wasn't there before.